Scheduling the installation of your Home Complete can be done in a few easy steps.
After you place your order, we'll ship you a box containing the amplifier, outside antenna, and inside antenna. Cable, grounding materials, and any installation-related components will be provided by the installer.
Once you receive your order, you'll open the top of the box and find a card with a unique identification code, phone number, and URL to schedule your professional installation either on the phone or online.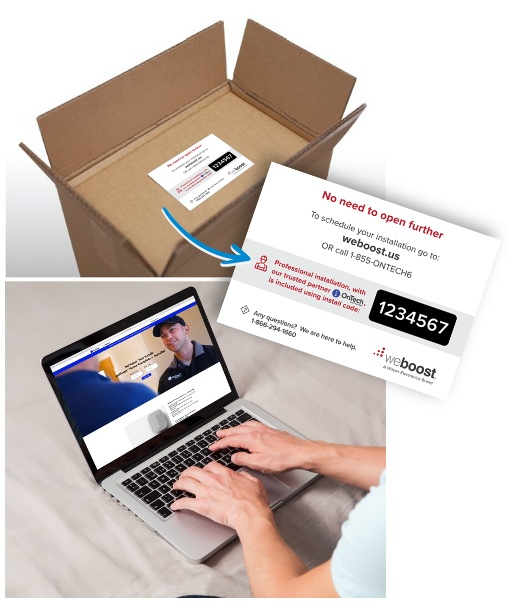 Please note: You must receive your signal booster before you can schedule the installation.
Once you schedule your installation, then that's all you need to do. The installation will be performed by a trained installer from OnTech, formerly Dish Network. Installation is available in every zip code within the United States and installers can be on-site in as little as 24 hours, depending on availability.